California community colleges have launched baccalaureate degree pilot programs that may allay some of the concerns regarding an increase in bachelor's degree availability at two-year institutions.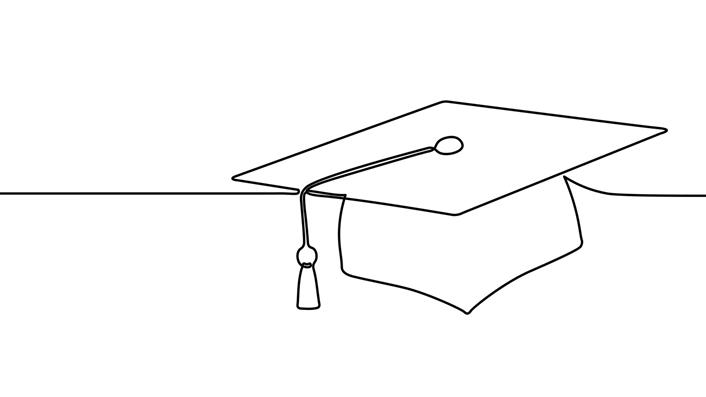 In April 2019, Inside Higher Ed published an article entitled "Presidents Divided on Community College Bachelor's Degrees."1 On behalf of my California colleagues, in both two-year and four-year institutions, who believe that is it is essential for our community colleges to offer bachelor's degrees, I would like to address several concerns stated in the article. I believe there are reasonable responses that might allay some of the fears expressed not only in California but in other states as well.
Mission Creep and Increasing Competition with Four-Year Colleges
California Senate Bills 850 and 769 authorized the Board of Governors of the California Community Colleges, in consultation with the California State University (CSU) and the University of California (UC), to establish baccalaureate degree pilot programs. CSU and UC are protected from competition by virtue of the legislative requirements:
Programs can be offered at no more than fifteen community college districts, with only one baccalaureate per district.
Programs cannot duplicate a program offered by CSU or UC.
Programs must meet local workforce needs.
An independent evaluation will be completed by the Legislative Analyst's Office.
The pilot sunsets on July 1, 2028.
Thanks to the pilot, students can now earn baccalaureate degrees in airframe manufacturing technology, industrial automation, mortuary science, the equine industry, dental hygiene, health information management, biomanufacturing, respiratory care, occupational studies, automotive technology, interaction design, and biotechnology. These majors meet criteria #2 and #3 above and are areas in which CSU and UC have indicated no interest in investing their own resources. Without the community college programs, students would have to enroll in a private or for-profit institution, possibly even going out of state. Clearly, serving this population is not at the expense of CSU and UC.
Lowering Degree Quality
The quality of the faculty and the program outcomes were important criteria in the selection of the pilot colleges. Community college programs are fully accredited by the Accrediting Commission for Community and Junior Colleges, as well as by relevant professional associations. Community college graduates sit for the same licensing examinations as do graduates at four-year institutions, often with stellar results. Foothill College dental hygiene students, for example, have had a stunning 100 percent pass rate for more than fifty years.
Stretching Community College Budgets Too Far
Except for $6 million that the state of California initially invested for start-up costs, including equipment and curriculum and professional development, baccalaureate programs are offered within existing budgets and are subject to the same enrollment management analyses that apply to any instructional decisions. Student demand, completion, and employability are among the factors that lead colleges to support certain programs over others. Community college resource reallocations are much more likely to result from enrollment shifts than from the presence of a baccalaureate program.
Contributing to Credential Inflation
Credential inflation is often confused with degree inflation. A 2017 report from Accenture, Grads of Life, and Harvard Business School offers definitions to better inform discussions. Degree inflation is "the practice of seeking a candidate with a four-year college degree for a position currently held by someone with a high school diploma or an associate's degree." Credential inflation is "the decline in the value of academic credentials over time as more people obtain them." According to researchers, "As the concentration of educated labor increases, the minimum credential requirements for jobs [will rise] concurrently and irreversibly."2
The reality of evolving workforce needs for baccalaureate preparation should neither be dismissed as degree inflation nor blamed for credential inflation. Community colleges are highly responsive to local labor markets and have been driven to develop baccalaureate programs within that local context. If there is to be serious study of credential inflation, the for-profit education sector might hold more compelling data regarding the number of degrees related to job placements.
Creating Degrees That Are Too Specialized and Lack Labor Market Demand
As reported above, California community college students can now earn degrees in airframe manufacturing technology, industrial automation, mortuary science, the equine industry, dental hygiene, health information management, biomanufacturing, respiratory care, occupational studies, automotive technology, interaction design, and biotechnology. These fields were deemed eligible for California's pilot only upon verification of labor market demand. The employability of graduates offers the best evidence that the degrees are neither too narrow nor too specialized.
Reducing Underrepresented Students' Access to the Community College
The notion that a community college baccalaureate program reduces access for underrepresented students seems the most flawed argument in light of some harsh socioeconomic divides not only in Silicon Valley but likely throughout the country. One goal of the Bay Area Council Economic Institute's regional economic strategy is "to build a world-class workforce." A proposed action for doing so is to "allow community colleges to offer multiple four-year degree programs."3
Increasing the number of baccalaureate degrees would address three interrelated problems in California:
Workforce Shortages. The Public Policy Institute of California has written extensively about the state's workforce skills gap and has projected that California will be about 1.1 million college graduates short of economic demand if current trends persist through 2030.4
Education Inequality. In its annual documentation of economic and quality-of-life trends, the 2017 Silicon Valley Index reports that in 2015, Hispanic or Latino residents in both Silicon Valley and California had the lowest levels of educational attainment.5
Income Inequality. The 2017 index also reports that 29 percent of Silicon Valley households "do not earn enough money to meet their basic needs without public or private, informal assistance." For Hispanic or Latino households, the figure is 59 percent. Counter to its image of affluence, 36 percent of Silicon Valley students ages 5–17 receive free or reduced-price school meals.6
These three inextricably linked challenges—workforce shortages, education inequality, and income inequality—require a variety of solutions. Families and communities seek a better standard of living while businesses seek to fuel economic development. As an important strategy in finding solutions, the community college baccalaureate program should be appreciated for its contribution to the public good.
Notes
Ashley A. Smith, "Presidents Divided on Community College Bachelor's Degrees," Inside Higher Ed, April 12, 2019. ↩
Joseph B. Fuller and Manjari Raman, "Dismissed by Degrees," report published by Accenture, Grads of Life, Harvard Business School, October 2017, pp. 5, 6. ↩
Bay Area Council Economic Institute, "A Roadmap for Economic Resilience" [November 2015], p. 44. ↩
Public Policy Institute of California (PPIC), "California's Future: Higher Education" [https://www.ppic.org/publication/californias-future-higher-education/californias-future-higher-education-january-2019/], January 2019. ↩
Joint Venture Silicon Valley, 2017 Silicon Valley Index (San Jose, CA: Institute for Regional Studies, 2017), p. 13. ↩
Ibid., pp. 9, 28. ↩
---
Judy C. Miner is Chancellor of the Foothill-De Anza Community College District, headquartered in Los Altos Hills, California.
© 2019 Judy C. Miner
EDUCAUSE Review 54, no. 4 (Fall 2019)