After starting what initially seemed like a basic software upgrade project, the Technology Solutions team at the University of Texas at San Antonio quickly realized that to achieve the desired results, the project would have to encompass department operations and processes across the university.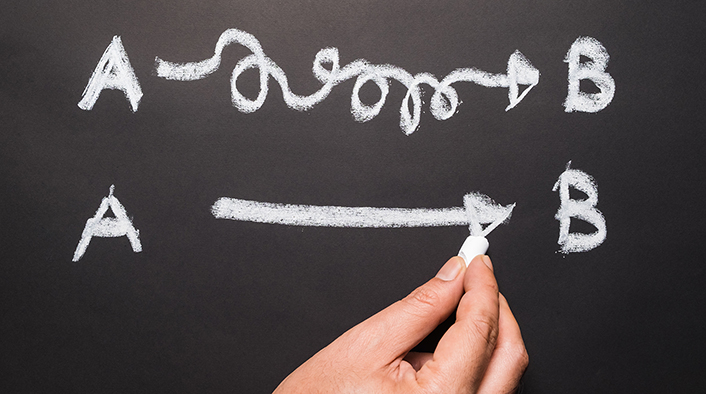 For quite some time, the University of Texas at San Antonio (UTSA) University Technology Solutions (UTS) department has been planning to improve its ticketing and customer support system—both the user interface, as well as the system's ability to track tickets for duplication and efficiency in client support. Many customers have complained that the present, outgoing system is cumbersome and that it takes far too long to plug in a request for a basic service from IT support services. The current ticketing system is used not just by IT but also by several other departments on campus, spreading the issue that needs to be addressed across several areas. Additionally, numerous departments across UTSA have asked to add their services into the centralized system but do not feel the current system meets their needs. These integration requests are especially important for departments that have integrated IT services and need to track technology assets.
The UTS department reviewed several platforms and quickly realized that this project would not only serve as an integration of new software but also require the incorporation of numerous departmental operations and processes across UTSA used by staff, faculty, and students. From that realization came the decision to establish a major project and team to support the sizeable effort, beginning in the initial planning and overview process. At that point, a team was put together, led by the director of Support Services. Its role was to not only assess the implications and planning process but also document steps so that IT departments at other colleges and universities could follow a similar process for the implementation of service support projects.
Many organizations that take on a project of this magnitude purchase software prior to a full implementation plan, or they allow software companies, contractors, or a combination of both to step in and make these decisions without fully vetting the overall impact to the department and the institution. In this case study, we examine UTSA's process and how the UTS department put together a team to work with customers, consultants, vendors, and contractors to make the vision of quality customer support—which was the most crucial deciding motive behind the software transition—a reality. Quality customer support was the foundation of the decision to change the software and moved this major project from visualization to realization.
Institutional Profile
Established in 1969, UTSA is the largest university in the San Antonio metropolitan region. We are proudly dedicated to the advancement of knowledge through research and discovery, public service, and community engagement. With more than 32,000 students, UTSA embraces multicultural traditions, providing cultivated and innovative resources, as well as contributing to socioeconomic development and the commercialization of intellectual property. As an institution on the rise, we are dedicated to preparing citizen leaders for the global environment.
The UTSA UTS office is committed to student, faculty, and staff success and advances in research through collaboration and innovation. The department's vision is to be a world-class organization and a trusted partner in developing solutions that advance educational excellence and research.
Overview
In order to help the university reach its full potential and fulfill goals for success, UTSA's UTS department has recognized a need to streamline user processes. Doing so will not only align with university initiatives for success but also reflect the department's commitment to continuously improving as a mature and formalized organization that always aims to communicate its services in a clear and efficient way for university system users. After consideration of numerous service management platforms, ServiceNow stood out as a plausible solution to address these needs. The department is planning to implement ServiceNow to improve coordination of services and bring the university closer to success.
ServiceNow is an enterprise service management platform that coordinates activities and simplifies processes for users. In the higher education setting, it can assist with the technological processes pertaining to ticketing, financial aid, scheduling, and more. ServiceNow will help deliver services in areas of student success and operations of excellence. Further, as a cloud-based system, it will allow efficiency, faster access, premise-hosted upgrades and compatibility with enterprise software integration at UTSA.
Kendra Ketchum, vice president for Information Management Technology and CIO, explained that UTS's strategic plan "aligns with President Taylor Eighmy's three strategic destinations for the university: to become a model for student success, a great public research university, and an exemplar of strategic growth and innovative excellence." UTS aims to do its part in fulfilling these institutional goals by implementing a simplified form of technology that will set users up for success. These initiatives focused on a "people first" model, which included enabling student success through operational excellence. To impact productivity, the UTS team directed its attention to users' needs. An increase of productivity will be reflected in a variety of operations, including technological onboarding services such as the Day One program for new hires. In addition, ServiceNow will not only streamline services that already exist but also simplify these services. Using channel integrations and a streamlined design, ServiceNow software will be able to provide a comfortable transition due to its ease of access for students, as well as for faculty and staff. This includes the services of the current UTSA mobile app and the convenience of social media, two dominant communication spaces where students retrieve and share information.
According to Nassos Galiopoulos, UTSA's deputy CIO, ServiceNow is "an all-encompassing platform that opens up avenues to thinking of the organization holistically." While ServiceNow on its own is not the solution to success within the university, Galiopoulos acknowledges that it will aid in positioning the institution for success. For Galiopoulos and his team, the vision is "to be able to simplify the services for faculty, staff, and students in a way that makes them comfortable to request information or assistance." Investing in the right platform and the right people, while implementing processes needed to connect people, aligns with the vision of this transition.
Luis Mendez, a graduate intern and master's student in management at the University of California Merced, brought to the team a service management and outside-the-university perspective on the implementation of ServiceNow. By focusing on specialty verticals and sources of specific value. Mendez took a leadership role under the direction of Benjamin Garcia, UTS's director of customer and operations support, to determine the needs of students, faculty, and staff.
According to Garcia, there are three release stages in store for UTSA's adoption of ServiceNow. During Release One, which started in August 2019 and is tentatively scheduled to complete at the end of November 2019, ServiceNow will be used on campus at a small scale, starting in the UTS department, before extension to other departments. The first release will mature current services by improving and streamlining processes—such as requesting IT assistance and accessing the IT service portal— for faculty and staff.
During Release Two, projected for November January 2020, services will be further improved and matured. This phase will include the addition of custom apps for business units, service portal enhancements, and insight integration for configuration management databases.
Finally, Release Three, from January 2020 and onward, will feature the integration of additional services extending into business management. The release will aim to create partnerships with internal departments and organizations, including a partnership with vice president for the Office of Research's Sponsored Project Administration, Can Saygin, who is also the director of UTSA's Center for Advanced Manufacturing and Lean Systems and professor of mechanical engineering. This is a crucial collaboration that will demonstrate the benefits of integrating additional departments outside of UTS by building connections across offices as well as assisting and learning from one another on a broader level.
In addition, Release Three will build on the first two releases through improvements and additions such as Jamf integration for mobile device management, data segregation, and fulfiller training and administrator knowledge transfer. In all, the overview and timeline of ServiceNow can be observed through these three releases and simplified to a framework that Garcia described as "building, refining, and further refining."
From the IT perspective, having ITIL (Information Technology Infrastructure Library) as a framework and the tools for a service is only half the battle. The success of the service depends on having the right support from people who have the desire to achieve and provide quality services and solutions. Multiple resources were used to address the challenges. All aspects of IT played a role. One of the most critical components, IT governance, plays a huge role in defining how we streamline our services. Garcia explained, "Governance is a set of principles that can be measured, understood, and continuously reviewed and improved on." Such a simplified process cannot be achieved without those principles. "Governance will help us with ideation and demand management—prioritizing what the business needs us to do strategically," stated Ketchum. The mechanism of ServiceNow demonstrates the ability to meet the institutional mission and goals. By design, the platform's tools and framework help IT provide accurate and valuable data and information.
Ensuring Success for Service Support
While ServiceNow will be utilized in the UTS department to start, the plan will eventually extend to multiple departments, including ten non-UTS departments. Following are a few key pointers based on our experiences that can help ensure success in transforming operational systems:
Plan extra time in the project timeline for vendor and purchasing department reviews.
Build change management partnerships.
Communicate the changes in culture and the value of enterprise IT by defining the purpose and the service management strategy.
Define the mission's scope, train talent, and identify a compatible platform.
Clearly define and formalize solutions in service, operation, and business management.
Ensure information and relationship diligence between the vendors and purchasers.
Establish a complete understanding of internal and external areas, and secure change champions, especially in sectors that are dealing with major changes.
Ultimately, the success of large-scale projects requires extensive communication that thoroughly clarifies the objective and service management strategy. These components are aided by a shared vision and a foundation of trained team players.
Where to Learn More
"UNTS Fosters Educational and Research Excellence with ServiceNow" [https://www.servicenow.com/content/dam/servicenow-assets/public/en-us/doc-type/resource-center/case-study/unts-case-study.pdf]
"An Insurer's New Self-Service Portal Improves Customer Experience" [https://www.cognizant.com/case-studies/customer-self-service-portal]
"Adding Self-Service to Enterprise Service Management" [https://www.servicenow.com/content/dam/servicenow-assets/public/en-us/doc-type/resource-center/case-study/cs-Infoblox-DeepDive.pdf]
"Telstra's HR and Payroll Systems Meet New Workforce Vision" [https://assets1.dxc.technology/cloud/downloads/DXC-Applications-Telstra_Success_Slide-S538.pdf]
"Agfa HealthCare Strengthens Customer Relationships with ServiceNow" [https://assets1.dxc.technology/healthcare/downloads/DXC_Healthcare_Agfa_HealthCare_success_story.pdf]
The article is part of a set of enterprise IT resources exploring the role of digital transformation through the lens of business process management. Visit the Enterprise IT Program to find resources focused on digital transformation through additional lenses of governance and relationship management, technology strategy, understanding costs and value, and analytics.
---
Tirza Cardenas is a UTS Communications Specialist and a graduate student at the University of Texas at San Antonio.
Benjamin Garcia is Director of Customer and Operations Support Services at the University of Texas at San Antonio.
Vanessa Hammler Kenon is Associate Vice President of Information Management & Technology at the University of Texas at San Antonio.
Sarah Ortega is a UTS Communications Specialist and a graduate student at the University of Texas at San Antonio.