The third EDUCAUSE strategic priority is to provide our members, over the next few years, with an expanded and reimagined portfolio of professional learning options, including personal assistance in exploring opportunities for both institutions and individuals.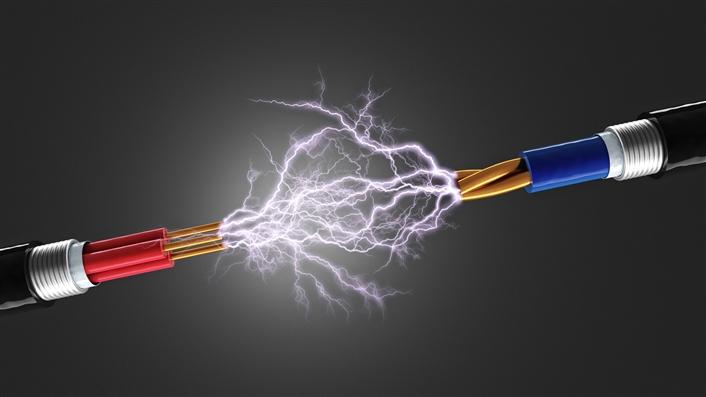 At my first EDUCAUSE annual conference as CEO, I was invited to the reunion held for participants of our professional learning programs over the years. Nothing could have prepared me for the buzz in the room—the hugs, the photo sharing, the laughter, the memories, and the camaraderie. The experience was a powerful reminder to me that EDUCAUSE serves a learning community that deeply values professional learning. A conversation with any EDUCAUSE Institute graduate or faculty shows how hungry members of our community are for the opportunity to learn what they need to learn for success in their current roles—or what they need to learn for their next position.
In earlier Homepage columns I talked about the future of EDUCAUSE part 1 and part 2, focusing on two of the three EDUCAUSE strategic priorities.1 Here I'd like to talk about the important work of the third priority: "reimagined professional learning."2 Over the next few years, one of the association's highest priorities is to provide our members with an expanded and reimagined portfolio of professional learning options, including personal assistance in exploring opportunities for both institutions and individuals.
You'll notice I'm referring to professional learning and not professional development. Historically, EDUCAUSE focused on the development of its members, as did most other professional associations. The emphasis here was on the presentation of information and the inculcation of leadership knowledge and management skills in program participants. This is a familiar model and has served our members well, but we are convinced that today's IT professionals need more.
Just as higher education institutions are becoming more learner-centric and more focused on student success, EDUCAUSE too is reorienting to engage members as active partners in determining the content of their learning, when and where their learning occurs, and how they evaluate its effectiveness. We're working with faculty and presenters to develop immersive learning programs that support members in creating their own career-development paths. From our research on the IT workforce, we know that current IT employees do not see a clear or definite path to executive leadership positions and that many higher education IT professionals simply don't know what their next career move entails.3 In this turbulent environment, IT managers and emerging leaders need programs that improve their interpersonal, communication, and supervision skills and assist them in building high-quality work environments that value and retain employees, all while keeping them connected to the changing needs of their institutions.
The focus on the changing learning needs of IT professionals is essential precisely because the nature of our work and our workplaces will be transformed by advances in technology. Automation, cognitive computing, and digital transformation are just a few of the forces reshaping the nature of work in the twenty-first century. Yet as we invest in new tools and processes to enhance productivity and improve service quality, we must also invest in our people. What IT organizations need now is a set of distinctly human skills: adaptability, creativity, empathy, problem solving, and decision making.
Along with changing our approach, we are also committed to expanding the number of members we serve with EDUCAUSE professional learning opportunities. For 2018, we have increased the number and capacity of EDUCAUSE Institute programs in several ways:
In close collaboration with our remarkable EDUCAUSE Institute faculty, we are also reviewing the scope, content, and intended outcomes of our 2018 programs to better support leaders and managers in creating high-performing and diverse teams, retaining talent, and ensuring a strong IT leadership pipeline. We know that we need more opportunities for director-level staff to engage with experienced senior leaders and build peer networks within and across institutions. Look for new programs for this audience in 2019.
While immersive learning programs within the EDUCAUSE Institute will remain a core part of our education portfolio, we understand that reduced budgets, travel considerations, and time away from campus present barriers to participation. As a result, a good number of our members engage as learners through our online events. To better support this audience, we are launching a new "EDUCAUSE Encore" series featuring presentations of the most popular and thought-provoking conference sessions for those who may have missed the event or who attended in person and now want to share what they experienced with other colleagues on campus. These live online events offer participants the chance to ask questions and engage with colleagues and presenters in forums designed to support active engagement with other participants and with program content. For a first look at these new online events, register for #ELI2018 Encore! Achieving Student Success through New Models of Learning (in July) or Encore! Selections from the EDUCAUSE Security Professionals Conference 2018 (in August). I hope you'll consider participating in this new series: join with your teams, share in a common learning experience, and perhaps use the event to promote cross-departmental collaboration and advance a current or upcoming project. We also look forward to hosting an EDUCAUSE Encore event in the weeks following the EDUCAUSE Annual Conference.
We are working hard to ensure that our conferences are exceptional professional learning experiences. Those joining us at the EDUCAUSE Annual Conference in Denver this October will find more physical spaces dedicated to knowledge sharing, will benefit from a dynamic program schedule with more options to choose preferred session formats, and will be able to more easily discover those members and communities of greatest interest.
You can help make next year the best ever in your career by making a plan. If you're an IT leader, consider what your organization spends annually on staff training. EDUCAUSE Core Data Service research indicates that central IT organizations spend $1,119 per FTE on professional development (approximately 1% of total central IT spending).4 Are you underinvesting? If so, do you have a plan to achieve that higher level of investment? If you're an IT professional, have you taken responsibility for advancing your own professional learning? Have you made the case for investing in yourself?
EDUCAUSE programs, events, and conferences can accelerate individual career development, help retain talented staff, improve management of campus-based projects, and build strong teams across the IT organization. After all, growing as professionals and leaders, sharing what we learn, and inspiring each other are at the heart of the EDUCAUSE community.

Notes
John O'Brien, "The Future of EDUCAUSE: Expanded Partnerships and Collaboration," EDUCAUSE Review 52, no. 2 (March/April 2017); John O'Brien, "The Future of EDUCAUSE, Part 2: User Experience and Personalization," EDUCAUSE Review 52, no. 3 (May/June 2017). ↩
The "reimagined professional learning" strategic priority lists four goals: (1) Members will be able to plan for and strategically address the leadership development needs of their teams through EDUCAUSE support and services. (2) Members will rely on EDUCAUSE learning resources to acquire the skills they need to meet the demands of their roles today and into the future. (3) Members will be able to design and manage their professional development over time through learning pathways customized to their experiences and career aspirations. (4) Professional development programming will strengthen the leadership pipeline, including a deliberate focus on diversity and inclusion. ↩
Jeffrey Pomerantz and D. Christopher Brooks, The Higher Education IT Workforce Landscape, 2016, ECAR research report (Louisville, CO: EDUCAUSE, April 2016). ↩
2016 EDUCAUSE Almanac for Core Data Service, All Non-Specialized U.S. Institutions (March 2017). ↩
---
John O'Brien is President and CEO of EDUCAUSE.
© 2018 John O'Brien. This work is licensed under CC BY-NC-ND 4.0.
EDUCAUSE Review 53, no. 3 (May/June 2018)