Heather Hiles talks about success—for students, for higher education, for the Gates Foundation, and for her personal interests.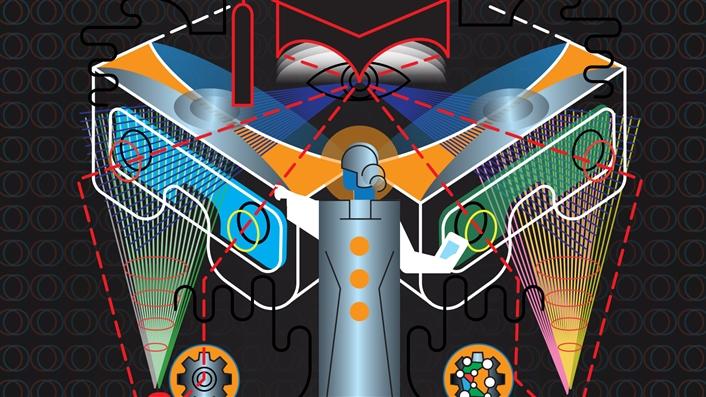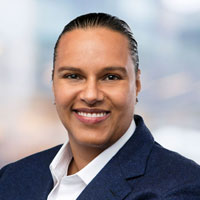 Heather Hiles
Deputy Director for Postsecondary Success
Bill & Melinda Gates Foundation
In October 2016, the Bill & Melinda Gates Foundation named Heather Hiles as its new Deputy Director for Postsecondary Success. Prior to joining the Gates Foundation, Hiles was founder and CEO of Pathbrite, which offers digital portfolio services to educational institutions. Before founding Pathbrite, Hiles had built a solid career spanning more than twenty years in education, workforce development, and finance. A successful serial entrepreneur, she held leadership positions in several private- and public-sector organizations, including serving as Commissioner for the San Francisco Unified School District, Executive Director of Silicon Valley Social Venture Fund (SV2), cofounder of EARN, and CEO of SFWorks, a nonprofit that transitions women from welfare into careers. Hiles received her B.A. from the University of California at Berkeley in Economic Development and Ethnic Studies and holds an MBA from Yale University, with a concentration in Finance and Strategic Planning. She currently serves on the board of UNIFORM (a woman-owned cooperative based in Liberia) and has served on the boards of Leadership Public Schools, Alonzo King Lines Ballet, AIDS Legal Referral Panel, and Communities United Against Violence (CUAV).
Recently, EDUCAUSE President and CEO John O'Brien had a chance to talk with Hiles about a number of topics, including her experience as an entrepreneur, her current work with the Bill & Melinda Gates Foundation, and her aspirations for the future.
John O'Brien: By way of introduction, what would you most like the EDUCAUSE community to know about you and your background?
Heather Hiles: That I have about twenty-five years of experience in both education and workforce development. I bring to my job at the Gates Foundation a real appreciation for what the education community is doing to serve our community members, our population.
I am aware of—and getting excited to learn even more about—the challenges to making sure colleges and universities are truly prepared and resourced to serve the students that we want so desperately to succeed, especially those who face a wide range of hurdles getting into and through college: low-income and first-generation students, students of color, and working adults.
Our vision at the Gates Foundation is a higher education system that propels social mobility and economic development. And our goal is to ensure more students complete the training and education after high school that will prepare them to support themselves and achieve their dreams.
O'Brien: Your background includes life in the venture capital world. Do you have ideas about how some of those approaches might enter into your leadership and your work at the Gates Foundation?
Hiles: I think I have realistic expectations for how to associate the level of risk and support different stages of companies are facing and require.
I have the experience of having created a student‑centric product and then raising venture capital and other investment money to build my platform. From the creation to raising the first capital and all the way to selling the company, I know what it is like to serve this market, one of the most challenging markets to be involved in. I think it's helpful to have an understanding of what it's like to run a company as well as what it's like to be an investor in the space.
My experience of imagining and building the first cloud-based, mobile, digital portfolio platform with approximately 5 million postsecondary users has given me a real appreciation for the value of and difficulties in offering student-centric technologies and for how they can benefit us in our mission to help students succeed. The perspective I gained as an entrepreneur has helped me understand the power of technology—for example, how mobile applications, machine learning and artificial intelligence, and predictive analytics and big data can serve our students and also support our efforts to help them be more successful.
There are so many wonderful examples of education technology, and then there are so many incredible ways in which these technologies have been applied—and perhaps could be applied in the future—to educational challenges. For example, 3D technology has been a fantastic advancement in helping people develop courseware that allows students to have very realistic experiences. We want to help ensure smart technologies are applied in affordable ways and in ways that are scalable and accessible to students, to faculty, and to administrators.
What is great about the Gates Foundation is that we have access to grant money as well as program-related investments. This allows us to seed new ideas, share lessons learned, and bring new partners to the table, so we have different ways of making an impact and investing in important technologies and practices to benefit students.
O'Brien: What are your first impressions of the EDUCAUSE community?
Hiles: Actually, I've been talking to the EDUCAUSE community for a number of years. With Pathbrite, I twice had the opportunity be a part of the EDUCAUSE Annual Conference Start-Up Alley, the demonstration space for innovative products and services from emerging edtech companies. That was a tremendous experience for me, as an entrepreneur. Then at the 2014 EDUCAUSE Annual Conference, I presented at the Learning Theater, in a session hosted by the Gates Foundation.
My impression of the EDUCAUSE community is that you have a fantastic reach—to all levels of faculty and administrators—and a wonderful breadth in the types of institutions in your membership. You also create opportunities for engagement in multiple types of venues that are effective for different levels of communication and offer various depths of content. I'm excited to continue working with EDUCAUSE, even though it's now in a different capacity, as a partner and supporter of EDUCAUSE.
O'Brien: Thanks, Heather. From your perspective, what are some of the most notable successes resulting from the Gates Foundation's investments in higher education so far?
Hiles: There really are too many for me to enumerate here. But high on my list would be the Gates Foundation's commitment to and investment in helping higher education institutions figure out what is needed to further students' success—a commitment that has taken so many different shapes and formats in the solutions work that I'm continuing to advance. We're identifying and holding up best practices, as well as best technologies, for various administrators to see. For example, if community college leaders see an example of what another community college has achieved—perhaps good digital learning solutions—they can learn from the successes of those institutions, which are similar to the ones they are running.
There is so much deep, good investment in this area. It's exciting to jump in and try to do more. We see excellent best practices for pathways, advising, developmental education, digital learning, emergency aid, financial security, and work-study solutions. The ongoing sharing and dissemination of that information with other postsecondary institutions is very important.
O'Brien: When you talk, as you just did, about sharing, is that a reflection of the Gates Foundation's unrelenting focus on scalability?
Hiles: Yes. There are many organizations, like EDUCAUSE, that are convening educational institutions, nationally and internationally. If we can help advance solid research and provide a platform for institutions to share their best practices and technologies that work, and if EDUCAUSE and other organizations can cascade that information throughout their hundreds and thousands of institutions, we can get closer to our goal of scaling what works.
In addition to supporting innovative solutions that help students get on a path to a certificate or degree after high school—and stay on it through graduation—the Gates Foundation supports networks of institutions that share best practices so others can benefit from lessons learned and transform their own policies and practices to meet the needs of students.
O'Brien: What are your aspirations for your future at the Gates Foundation?
Hiles: Some of my aspirations include helping to crack the code on how to provide scaled technologies that can be used by various institutions and many different types of students. We haven't yet figured out how to support institutions and students to access and make optimal use of technologies. And I think that's a challenge for the whole postsecondary success team.
I have personally taken on the challenge of trying to make sure we provide as much information, technical assistance, and resources to public institutions as possible, so they can afford to serve all local students who want to access their offerings.
At the Gates Foundation, we have a lot of information about what it means to provide an affordable education and what it takes to help students succeed, as efficiently as possible, in completing their programs. It's important that we make sure the postsecondary educational and training offerings for students are well-aligned with the knowledge economy that is becoming, basically, our total economy. We need to make sure we are preparing our students to be lifelong learners and succeed in an ever-changing workforce.
Not only is education the surest route to the middle class and beyond. We have an economic imperative in the United States. Unless we dramatically improve student success in higher education, the nation will suffer a shortage of the skilled workers needed to remain globally competitive. We are currently on track to have 11 million fewer people than our economy will require by 2025—11 million people without the needed certificates and degrees.
O'Brien: I'm guessing that's what keeps you up at night—the size and scope and sense of urgency around that mission?
Hiles: Absolutely, that's correct.
O'Brien: I know that you, as a leader and especially as a newly appointed leader, love all your children equally. But off the top of your head, are there specific upcoming projects that have captured your imagination and that you'd like to mention here?
Hiles: Yes, I do love them all equally! But right now I'm having fun getting much more directly involved with our technology-enabled advising work. I'm excited about continuing to knit together the different solutions that we've been investing in—for example, financial aid and financial advising combined with traditional course‑related and program‑related advising, which go hand-in-glove. The next stage of our work is about interweaving these solutions and helping institutions see how to integrate the different practices and technologies that show promise and early results.
So that is where a lot of my attention is going. But we are also collaborating with many grantees and partners who are on the ground level, working directly with institutions to enhance the level of coaching and advising about financial and emergency aid and related services.
I love all of that, and I love bringing it all together. I'm also excited about the work we're doing right now with return-on-investment studies of different practices, starting with digital learning solutions and moving to advising and remedial education. This will allow us to identify very specific best practices for different kinds of institutions.
O'Brien: The Gates Foundation, with its belief that "all lives have equal value," offers a powerful idealism. I love the title of its blog: Impatient Optimists. Which are you? Are you impatient or are you optimistic about higher education work?
Hiles: Oh, that's easy to answer. It's not an either/or question. It's both. Yes, I am impatient, although over the years I've tried to manage that. I have a burning sense of urgency related to this work as I see people all around me struggling to survive and thrive. It's with me every waking hour, frankly. We have so many people who have been disenfranchised, who are not part of a productive economy but want to be. I have a real desire to serve those people, to get them to a place where they can be productive, and feel engaged, and contribute to society. I'm also incredibly optimistic. I couldn't do this work if I didn't believe in people and in the value of providing opportunity to all people. It's what I've dedicated my whole life to—my whole working life and a lot of my free time as well.
O'Brien: I hear the impatience. I hear a little bit of joy as well. Is that also part of the profile?
Hiles: Yes, that's correct. When I was in my twenties, I worked with high school students who had to have jobs just to stay in high school. In the 1990s, I worked with employers to build training programs that would get people from welfare into living-wage careers. I served as a commissioner for the San Francisco Unified School Board and on the board of a set of charter high schools (for eight years). I've worked with college students most recently. I really do derive joy from helping people realize their dreams.
O'Brien: What about other interests?
Hiles: I'm very passionate about virtual reality and augmented reality technologies. I've done a lot of research into the state-of-the-art and the potential with VR and AR.
O'Brien: Me too. I've been talking and speaking for the last decade about how technology can produce this amazing engagement with students, and I feel like right now it's actually all finally happening. Instead of games and simulations with pull‑down menus, we can fully and literally immerse ourselves. I'm watching with great interest and enthusiasm. This leads to my last question: If you weren't in your current position, what would you be doing?
Hiles: That's a tough question. After selling my company, Pathbrite, in October 2015 I took time off for almost a year, because most entrepreneurs will tell you that starting up a company takes years off one's life, so you need (if possible) to put back into the bank what you withdrew. I tried to relax.
Instead, I started writing a book about how to retain a diverse workforce—a project that I continue to spend time on. When I say diverse, I mean in all manners: not only race/ethnicity, gender, and age but also disciplines and perspectives. I'm very passionate about how to manage people in a way that helps them actualize themselves, helps them feel rewarded by and wonderful within their jobs. I want to help managers who have been comfortable working with one type of employee but don't have the strengths or the experience of working with a diverse workforce. I thrive personally by working with and managing teams of diverse talent. My book writing is going slower than I would like, but this is the one thing I would do.
Right now, I'm focused on working with our partners to ensure more students graduate and we move toward closing attainment gaps.
Disclosure: The EDUCAUSE technology-enabled advising initiative (i.e., iPASS) is supported by funding from the Bill & Melinda Gates Foundation.
© 2017 Heather Hiles
EDUCAUSE Review 52, no. 3 (May/June 2017)