While deployment of shared services can produce efficiencies, most don't realize the many different forms shared services can take. Making them effective is hard work and requires four critical elements. Along the way, the concept of shared services has evolved, becoming more strategic for CIOs to think about regarding their use and broader impact on staff leadership and culture.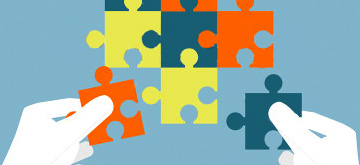 Tom Andriola is vice president and CIO at the University of California, Office of the President. On Twitter: Andriola_UC
Public universities across the country face a daunting dilemma. State governments, in an effort to manage budgets and set priorities, are restricting funds to higher education. Institutions respond by raising tuition and fees to maintain their educational quality and student experience. This translates into students burdened with greater out-of-pocket financial responsibility and post-graduation debt. In this challenging spiral, everyone — parents, students, taxpayers, and politicians — are raising questions about whether higher education is doing enough to control costs, adapt to a changing world, and demonstrate that a college degree's cost delivers its value. Indeed, Forbes listed cost and assessment as this year's top issues facing higher education,1 while the Obama Administration has proposed tying federal aid to a ratings system for institutions.2
Like every other public university facing these challenges, the University of California (UC) continues its vigilance to manage its cost structure and maximize funding toward the core mission — teaching, research, and public service. UC is a complex, highly decentralized system with 10 campuses, five health care systems, three national laboratories, 150 academic disciplines, 600 graduate degree programs, 197,000 employees, and 233,000 students — 43 percent of whom are first-generation undergraduates, many from underrepresented minority families. In all, 42 percent of UC students qualify as Pell grant recipients, which is a benchmark for all universities, public or private (see figure 1). We know that our challenge is to find ways to continue this commitment to California families by keeping UC accessible and affordable. Shared services have and will continue to play a role in this effort.

Source: IPEDS
Figure 1. Sample Introduction to Culture scenario-based exercise
UC System Structure and Funding
The University of California (UC) system's administrative headquarters are located in Oakland at the UC Office of the President, with campuses and medical centers spread across the state. UC has a $24 billion operating budget and, like most public universities, has faced financial challenges because of decreasing state support. Since 2007–08, UC's state appropriations have fallen nearly 27 percent; today, only 10 percent of UC's funds come from state general funds.1 California Governor Jerry Brown has called on California's public higher education segments to become more efficient and find creative ways to deliver cost-effective education to all the state's citizens.
In short, we have moved from an era of publicly funded to publicly supported higher education. State support and partnership are essential, however, both financially and philosophically. Education represents a proven, effective solution to many of society's problems. Research universities are an investment in people and a powerful engine for social mobility, discovery, and economic development.
Note
Budget for Current Operations 2013-2014, University of California, 2013.
Author Tom Andriola talks about the value of shared services in higher education (51 seconds).
In 2010, the University Regents publically launched a drive for shared services through the Resolution Regarding Administrative Efficiencies, which called on UC to pursue administrative efficiencies, including shared services, and enable the university "to redirect hundreds of millions of dollars annually… to core academic and research missions." As a result, UC launched Working Smarter, an umbrella program of initiatives to reshape our cost model and achieve efficiencies.
For the information technology function, this call to action began many years prior and has taken many forms. Organizations have been implementing the concept of shared IT services for some time, using various approaches to manage costs, provide cost-effective services, and leverage economies of scale.
However, as is true for most institutions, these initiatives are not easy for us — not least because UC operates in a decentralized model. Although we have overarching system-wide policies, the business practices, procedures, and technologies vary widely across locations. Further, the system-wide administrative headquarters (UC Office of the President, or UCOP) does not necessarily have authority to mandate change. Decentralization is typical even at the campus level, with many large schools and colleges operating their own service units. So, while the need for shared services grows more pressing and clear, how to build the case and implement shared services remains a challenge.
This article highlights five examples to illustrate different situations and the challenges each campus has faced. As these stories show, there is no single path to achieving shared services, but hopefully the examples can help leaders think more strategically about leveraging shared services — as well as understand that shared services can take many different forms. At UC, these experiences provide us with the basis for evaluating new models that contrast different approaches and dimensions of shared services to create value for the higher education mission.
UC Santa Cruz: IT Consolidation
Eight years ago, Information Technology Services (ITS) at the University of California, Santa Cruz underwent a dramatic transformation. The genesis was a desire to extend and improve the technical service environment by adopting a shared services structure. Although achieving cost savings was never the goal, the project created a more flexible organization that was better able to weather several years of budget cuts. Between 2008 and 2013, ITS staff was reduced by nearly 25 percent and the operating budget was reduced by approximately 30 percent. The consolidation and shared services model let ITS continue to provide levels of service that the severe budget cuts would have made impossible in the previously distributed environment.
An executive committee oversaw the transformation, which took place in three phases over four years. In Phase 1, ITS collected data to better understand the various IT entities across the university's 10 divisions and 52 units. This created a comprehensive picture of IT staff, hardware, software, and space across the campus that helped leaders understand the scale and consider various consolidation strategies. In Phase 2, ITS created several teams to deliver a transformation project plan that addressed service needs, fit within financial constraints, and allowed for future growth and change. During Phase 3, ITS maintained essential client-based services for the campus while building a new set of centrally provided services and implementing foundational aspects of the new organization.
A distinctive and still-evolving feature was the creation of the Academic Divisional Computing (ADC) team. Although ADC reports to the consolidated IT organization, it is embedded in the academic units and provides specialized technical support to faculty. This arrangement frees the local IT support staff to focus on higher-level support needs rather than standard services.
The organizational changes brought about by the IT consolidation have had long-lasting impact; services have improved and efficiency has increased. However, there is some dissatisfaction with the transformation because some stakeholders believe that staff resources were taken from departments and given to the central organization. Over time, this sentiment has diminished, but the residue remains. Vice Chancellor Mary Doyle oversees the IT organization, having assumed her position after the consolidation was completed. As she observed, "Better and more frequent communication during and immediately after the consolidation may have mitigated some of the negative feelings that persist today."
UC Recruit: A 10-Campus Faculty Recruitment System
At UC Irvine (UCI), a single academic department developed an application called AP Recruit in 2004, transforming the paper-intensive faculty recruitment process; relieving staff and faculty committees of administrative burden; and yielding savings in paper, time, and money. Word quickly spread around UCI.
By 2009, UC San Diego and UCI were collaborating to develop a shared service, with a view toward UC-wide use. In 2011, the system-wide council of executive vice chancellors approved a proposal to provide the application — now called UC Recruit — as a service to all UC campuses. The initial project that transformed AP Recruit into a multi-campus software-as-a-service (SaaS) model required two employees and six months effort; the expanded system-wide deployment required two years, 3.75 employees, and approximately $800,000. The expertise and development team remained at the UCI campus. Take a seven-minute video tour of UC Recruit.
A shared system solution eliminated the need for each campus to design and develop an in-house faculty recruitment system. In addition to savings in software development costs, the automated process also resulted in savings and efficiencies in staff and faculty time across campuses. Although exact costs are difficult to capture, UCI estimates that managing searches in UC Recruit has resulted in savings of more than $3 million in faculty and staff resources since 2006.
Today, funding is provided both centrally (at the system level) and by each campus, and the development and support teams remain a part of UCI's campus community. This model is effective because it leverages existing campus talent and expertise, while extending that value to serve the entire UC system's needs.
Shohreh Bozorgmehri, the project sponsor at UCI and director of Academic and Network Applications, attributes system-wide adoption to a few key factors:
A governance board was formed, composed of leaders from across UC, to manage the budget and vet change requests.
UC Recruit was designed as a service early on — not just as an application — which supported early success with sharing.
The ruthless elimination of anything that did not deliver on the core goal of system-wide expansion kept the price tag low, which encouraged buy-in.
UC Berkeley: Maintaining Quality with Fewer Resources
UC Berkeley, one of the top research institutions in the country, is not immune to the financial challenge. In 2009–10, then-Chancellor Robert Birgeneau needed to streamline and cut costs, so he secured a consulting firm to review campus operations. Consultants assessed key operational areas, evaluated benchmarks from a broad range of public and private institutions, and sought significant input from campus constituents.
The resulting report identified potential savings, along with many opportunities for improving operational effectiveness in five key areas: IT, procurement, organizational simplification, energy management, and student services. In response, the chancellor launched the Operational Excellence Initiative to capture $75 million in administrative costs and improve administrative operations.
To date, 70 percent of campus IT units have been brought into the program. A key challenge was to examine each department and agree on what would move into shared services and what would remain local. "This was not always simple," remarked Larry Conrad, associate vice chancellor for IT and CIO. "Nailing down the negotiations of who was going to do what and establishing a service-level agreement was time consuming. Even today, we still have discussions about service gaps — some areas work well (such as desktop services); some areas struggle, especially where there is not consistent use across the campus."
The focus now is on incorporating the remaining 30 percent into the shared service model and addressing service gaps — that is, those services that units need but that are not included in the shared services organization model today. Work is in progress to define a follow-on program to increase revenue potential for campus units. IT shared services consistently receive high ratings for both service and responsiveness, thanks to a key decision during the implementation: regional office locations were established on campus to be close to customers for first-line support. Savings are as yet difficult to quantify; this also is a work in progress.
Conrad concluded, "Having academic leadership, in particular, intimately engaged and involved in the planning and implementation phases has been critical to success." Other lessons learned include:
Leadership must be fully and visibly engaged in the program.
Success comes from changing mindsets and behaviors to realize the full potential of new technologies.
Deploying new technology is not success in and of itself.
UC San Francisco: Merging Campus and Medical Center IT
Over the past year, UC San Francisco (UCSF) has embarked on an effort to consolidate certain IT services across the campus, comprising the academic and administrative functions and the medical center, which provides patient care in the hospitals and clinics. The business driver was the realization that IT and data are rapidly becoming central to every aspect of the UCSF mission across patient care, research, and education. Leadership recognized that a highly distributed IT function is not well positioned to meet the demand for cost-effective and consistently high-quality IT. To initiate the consolidation, UCSF executives agreed on four guiding principles:
Enable, rather than dilute, UCSF's mission (discovery, teaching, and patient care).
Increase collaboration and cooperation across the enterprise.
Meet the growing demand for IT services in the most productive and cost-effective manner possible.
Consider cultural differences and whether a consolidated IT organization can accommodate them.
They also identified more specific outcomes to help determine which IT services to centralize and what the benefits would be. Services were good candidates if consolidation would
enable greater collaboration and data sharing;
bend the cost curve of IT spending; and
better position UCSF to meet the increasing demand for IT, data, and analytical services.
The UCSF IT consolidation is an ongoing effort, and the scope of IT shared services is expected to increase over time. The initial activities focused on organizational realignment and IT governance adjustments, such as increasing medical center leaders' participation in the governance structure. The first consolidation phase included common IT services (such as the help desk and core infrastructure), selected enterprise applications (such as payroll and time reporting), IT process and risk management functions, and the data warehousing and analytics support team.
Overall, consolidation has resulted in only modest cost savings — approximately 2 percent of the IT operating budget — though savings may be higher in specific areas. For example, IT has already realized material savings in the cost of network equipment maintenance, as well as reductions in capital equipment costs. Also, while UCSF consolidated the staff across two organizations, the resulting savings were largely consumed by growth in high-demand areas such as data warehousing, data visualization, tele-health, and additional security protections. The primary benefit of consolidation thus comes from creating a more scalable IT environment and an ability to invest in new technologies.
Associate Vice Chancellor and CIO Joe Bengfort oversees the consolidated IT organization and emphasizes the importance of acknowledging higher education's culture. One year into the consolidation, he offered an overriding lesson: "Don't try to generalize the unique needs of education, research, and patient care. A successful shared services model must accommodate and embrace these technical and cultural differences."
UCPath: Business Transformation across the UC System
As part of ongoing efforts to reevaluate cost structures and streamline administration, UC is undertaking its most ambitious shared services initiative yet: replacing legacy payroll systems with UCPath, an enterprise system that will give UC the functionality and capabilities of a modern payroll and HR system. UCPath's primary project leader participated in the UC Santa Cruz transformation and brings both a keen understanding of campus culture and strong implementation experience. The program is thus leveraging past experiences to prepare, govern, and execute this initiative.
UC Executive Vice President Nathan Brostrom introduces the UCPath initiative (1:08 minutes).
Getting UC officials to understand that UCPath is a business transformation project, not an IT project, took some time. Nonetheless, the program has now been successfully repositioned, led by UC administrative executives, with strong participation from the academic community.
The program goals are to
adopt a common set of business processes across 17 locations,
use a single cloud-based application to replace legacy systems, and
establish a single shared-service operation for a majority of the HR/payroll transactional work in the city of Riverside, California.
In the end, we will not only modernize our process and technology, but will also be more agile and able to cost effectively scale as UC continues to grow.
Given UC's federated governance model, this transformation is a monumental task. The challenge lies not only in simplifying and adopting common business processes but also in creating an effective governance structure that allows local participation in determining future directions and priorities.
At present, UC has completed the future-state business process design and is preparing for the first set of deployments. These are big changes for UC, and the change management implications are significant. However, these changes are a step in the direction of the efficiency and cost-effectiveness we need to help us redirect resources to our core mission of teaching and research, and to keep UC accessible and affordable for all Californians. This program also sets the stage for future conversations within UC about where we can best leverage our size and scale for cost-effectiveness and implement system-wide shared services.
Critical Success Factors
Shared services aren't new at UC; we are simply taking them to a new level. Looking across a wide portfolio of activities reveals both similarities and differences among them. We can help our IT organizations step back for perspective and see successful frameworks that can be leveraged for the next endeavor.
Andriola explains the impact of shared services (53 seconds).
As leaders in a complex, multi-flagship organization, our CIOs are still learning to view shared service opportunities more strategically. We also realize that shared services require enhancing certain organizational capabilities critical to working more closely as a system, such as enterprise architecture, information security, and portfolio management. Recently, the CIOs together authored an internal white paper, "Foundation for Collaboration on Technology-Enabled UC Solutions," that sets forth principles for collaborating across the institution. We recognize that conversations about collaboration, interoperability, and sharing services can be difficult and challenging. But the current reality dictates that we continue to be vigilant and mission-focused.
Reflecting on our shared service experiences and talking with teams across UC, the CIOs identified four common "success factors" across our experiences that can inform future conversations and opportunities in shared services at UC and elsewhere:
Strategic alignment. All efforts to collaborate and move into more cost-effective models are laudable, but experience shows that initiatives strongly tied to something of strategic importance to the organization have a better chance to succeed. Although this might seem like common sense, it is tested in real terms; just ask yourself if your executive leaders are available and ready to step in if tough issues arise.
Effective governance. We use the word "effective" because the mere existence of governance is insufficient. Governance that offers a forum for constructive dialog, decision making, priority setting, and follow-through is essential; without it, your canoe has no paddle.
Sustainable funding. We have seen that the state of the economy and tax base can greatly affect public university fortunes. These are forces outside our control. For shared services to sustain, the organization must create and stay committed to funding models that do not rise and fall with these cycles.
Professional delivery. As IT people, we understand this concept and tend to think we are pretty good at it. However, becoming a shared service organization means having multiple constituencies to serve, all with their own voices, priorities, and pressures. It often also means more complex software to serve situations with multiple entities, in which local and enterprise tradeoffs are more common. This is where just being "good" is not enough; leveraging our industry's frameworks — such as Information Technology Infrastructure Library (ITIL), Control Objectives for Information and Related Technology (COBIT), or Scrum — can make us more consistent and predictable.
Final Thoughts
As UC's system-wide CIO, it is my job to think like a portfolio manager. I ask tough questions, such as why we want to be in the commodity IT game, or why we need to do something 17 times, 17 different ways, using 17 different technologies. I see a best practice at a location and push the conversation on how we can turn a local innovation into a system-wide practice. The more often we do this, the more we challenge the past and find opportunities for collaboration. The more we collaborate, the more value we create in the technology portfolio. In short, shared services help us transform the role of technology to streamline for affordability, collaborate for shared success, and innovate for competitiveness.
If there is one last lesson I take away from shared services, it is the profound impact they have on culture and leadership style. To work, shared services require a new and different level of trust and interdependency. Our organization is still grappling with those concepts at both local and system-wide levels; they require a new level of dialogue, shared understanding, and commitment. Although these challenges are not new or unique to our industry, higher education has a unique culture that must be accommodated. Ultimately, I believe shared services will help us face our challenges. They will enable us to be more conscious of our spending and, importantly, of the role IT plays in value creation for the university.
Acknowledgments
Many thanks to Joe Bengfort, Shohreh Bozorgmehri, Larry Conrad, and Mary Doyle for contributing portions of the article related to their experiences, as well as their insight and feedback on the entire article.
Notes
John Ebersole, "Top Issues Facing Higher Education in 2014," Forbes, January 13, 2014.
Tamar Lewin, "Obama Plan Aims to Lower Cost of College," New York Times, August 22, 2013.