The EDUCAUSE Awards Program, under the guidance of the EDUCAUSE Recognition Committee, brings peer endorsement and distinction to professional accomplishments in higher education information technology. The Rising Star Award, introduced in 2011, recognizes an IT professional who, still early in his or her career, demonstrates exceptional leadership and accomplishment in the area of information technology in higher education. The Leadership Award is the association's highest recognition for individual achievement. This award acknowledges and celebrates exemplary leadership that has a significant and positive impact on advancing the theory and practice of information technology in higher education. All three awards are sponsored by Moran Technology Consulting, Silver Partner.
The Rising Star Award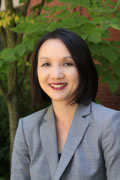 Melissa Woo
Vice Provost for Information Services and CIO
University of Oregon
For demonstrating excellence in cyberinfrastructure and support for the research enterprise, IT organizational development and effective practices, and IT infrastructure deployment and management
Melissa Woo is recognized as a strong leader, one who is expected to achieve continued success in the profession. At the University of Wisconsin–Milwaukee (UWM), Woo led the promotion of a central, core research cyberinfrastructure service without identified funding or widespread research faculty support. She chartered and staffed a faculty/staff committee, led by a respected faculty researcher, to identify related campus issues. The result was a series of far-reaching recommendations made to the executive leadership to improve the campus research cyberinfrastructure. She has presented numerous times on the high-performance computing support model, which could be fully adoptable by other universities.
One of the infrastructure initiatives started by Woo was the UWM identity and access management (IAM) program. Since its inception in 2010, the program has aggressively completed a number of significant milestones: the campus Active Directory was transformed from a service with no identified support to one with a stable support structure; a SAML (Security Assertion Markup Language) service was deployed to support federation and enterprise single sign-on; and UWM became a member of the InCommon and eduroam federations. As a result, UWM is actively engaged in activities supporting the establishment of InCommon Silver compliance implementation best practices for use by other higher education institutions.
Woo is a strong supporter of staff professional development, particularly in the area of mentoring. As chair of the EDUCAUSE Professional Development Advisory Committee, she instituted a major revision of the EDUCAUSE Mentoring Information Kit to focus on new mentoring styles appropriate to 21st-century professionals and an agreement between mentors and mentees before they enter into a relationship. Additionally, she collaborated with another UWM colleague to develop two mentoring pilots for the EDUCAUSE regional conferences: "minute mentoring," which provides advice on specific topics in a "speed dating" format; and a program (launched at the 2012 EDUCAUSE Midwest Regional Conference) to match mentors and mentees during conferences.
Woo is a collaborative change agent and natural leader, one able to accomplish what is needed for campus information technology.
EDUCAUSE Review: You are an active proponent of mentoring in the IT higher education profession. Why do you feel so strongly about this topic?
Woo: As I've been helped greatly by the assistance of numerous mentors, both formal and informal, throughout my career, in some ways I feel very much like a "poster child" for the benefits of mentoring. Mentors have served many roles in my life. They have served as role models, consultants, advocates, and guides without whom I wouldn't be where I am. Mentors continue to aid me in my career progression, for which I'm continually grateful.
Anyone can benefit from having the right mentors. After all, there are commonalities throughout higher education information technology. Why tackle a challenge without knowledgeable help, and why reinvent the wheel? A mentor can be a great sounding board and can share past experiences in order to assist in current decision-making. Another mentor might be able to open up advancement opportunities that one might not have access to otherwise.
A strong reason for promoting mentoring in our profession is the need to develop future higher education IT leaders to fill the leadership pipeline. Without the support of mentors, some candidates may leave the profession, while other promising candidates may not be identified. Another reason I actively promote mentoring is that I believe paying it forward to others is the best way I can honor the mentors who have helped me.
EDUCAUSE Review: What are the best mentoring approaches for preparing the next generation of IT leaders?
Woo: There are many different mentoring approaches for preparing the next generation of IT leaders. There are two aspects of mentoring to consider: mentoring styles and mentoring functions.
Mentoring styles that might be most appropriate for preparing the next generation of IT leaders for the next level of leadership include the traditional, network, circle, and invisible styles. Traditional mentoring is what most of us think of when we consider the topic of mentoring. This style of mentoring is delivered on a one-on-one basis, tends to be hierarchical in the sense that a more experienced individual acts as the mentor, involves an expert who passes along knowledge, and is generally considered to require a long-term commitment. Network mentoring involves a group of people who share knowledge with each other, can be hierarchical, and generally has a variable time commitment. Circle mentoring is similar to network mentoring in that it involves a group of people who share knowledge, but it consists of peers who make a medium/long-term time commitment to the circle. Finally, invisible mentoring occurs when one observes a mentor at a distance; it is not interactive. Learning occurs through extensive research into an invisible mentor's life, from what has been written about him/her to the invisible mentor's articles, presentations, and the like.
Mentoring functions most relevant to the next generation of IT leaders include sponsorship, visibility, coaching, role modeling, and counseling. Sponsorship involves nominating a mentee/protégé for positions and promotions. Visibility provides a mentee/protégé with opportunities for relationships with key figures. Coaching outlines strategies for accomplishing objectives. Role modeling provides attitudes, values, and behaviors for a mentee/protégé to emulate. Lastly, counseling explores concerns that may interfere with personal and career accomplishments.
EDUCAUSE Review: Do you have advice for IT staff just entering the field and for those looking to move up in the profession?
Woo: I can't emphasize enough the importance of mentors in one's professional advancement. Consider putting together a professional development plan before seeking mentors. A professional development plan can facilitate self-reflection and increased self-awareness. Such a plan would also involve setting longer-term goals and developing action steps toward those goals.
Having a professional development plan can help determine which mentoring styles and functions will be most important for goal attainment. Being aware of the appropriate mentoring styles and functions will aid in the selection of mentors. Always remember to look for those outside traditional mentor roles as well. Mentors are not only managers and leaders but also peers, colleagues at any level, and friends. All kinds of individuals, representing numerous different roles, can be valuable as mentors.
Mentors can be found through many different means: conferences, social networks, and professional organizations such as EDUCAUSE. If you think someone would make a good mentor, make sure to ask if she or he would be willing. What's the worst that could happen? More important, what's the best that could happen?
The Leadership Award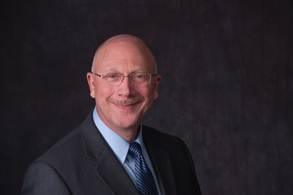 David G. Swartz
Assistant Vice President and CIO
American University
For advancing best practices in IT service management, strategic planning, project management, information security, technology operations, and enterprise infrastructure life-cycle planning
David G. Swartz is recognized for his dedication to demonstrating the value of information technology to fulfill the campus mission and for his overall service to the IT profession. Throughout his career, Swartz has not feared change as an innovative way to improve IT services to the campus community, and his academic background in economics has served him well in making difficult decisions regarding the associated resource allocations. He understands the need for analytics to measure performance, track progress, and benchmark against peer institutions.
He has transformed the central IT organization at American University into a strategic business partner, enabling the effective and efficient use of technology by the institution. Incorporating fresh ideas and knowledge from past experiences, he successfully introduced industry-standard best practices in IT service management, strategic planning, project management, information security, technology operations, and enterprise infrastructure life-cycle planning. He was also among the first CIOs to understand the need for the role of the chief information security officer to build a strong security program at the institution—specifically, American University. Before joining American University, he eliminated legacy stovepipe operations and centralized information technology across George Washington University to leverage resources and target redundancies. His judicious use of outsourcing arrangements saved the university more than $1 million a year and improved service levels.
Swartz's many contributions to the profession include serving as faculty at the EDUCAUSE Institute Leadership Program, as council member at the Hawkins Leadership Roundtable, and as the Higher Education Information Security Council (HEISC) Executive Committee Chair. He has demonstrated his wide knowledge of IT issues by speaking at numerous EDUCAUSE conferences, authoring many publications, and presenting at a variety of venues. He is the recipient of honors and awards from IT authorities such as Computerworld, CIO Magazine, ACUTA, and ACM, as well as EDUCAUSE. He is dedicated to professional development of his staff, with an extraordinary one-to-one ratio for relevant professional certifications for each staff member.
Swartz's accomplishments and ability to mentor those aspiring to senior IT positions in higher education make him one of the most respected leaders in the profession. As a popular speaker and esteemed colleague with a commitment to the value of information technology in higher education, he has helped not only the institutions he serves directly but also others across the community.
EDUCAUSE Review: You have talked about the "self-aware leader." What is self-awareness and how has it made a difference in your career?
Swartz: Self-awareness is the very foundation for effective leadership. To be an effective leader of others, you must start with self-leadership. Self-leadership requires an awareness of the self. Since the ancient Greeks, the focus of the world's greatest philosophers, psychologists, and spiritual mystics has been to "know thyself." As we come to know ourselves, we are better able to understand and relate to others. Further, as we approach a self-actualized or realized state, we are happier and more secure in ourselves, have a clearer mind, are more emotionally stable, and are better able to handle stress. Within a few months of taking over as the university CIO at a major research institution, I was also made the CIO of the tertiary hospital and the medical clinics. The stress was unbelievable. I needed to find a way to better handle stress and maintain some balance if I was going to survive as a CIO. The results of this discovery process led me to the realization of the importance of self-awareness. Without the benefits of the growth of self-awareness, I would not have been successful as a CIO.
EDUCAUSE Review: Why is self-awareness important to leadership?
Swartz: Self-awareness is about being comfortable with who you are. The happier you are with yourself, the more likely you'll be to treat others with kindness. To lead people, you must understand them, and by understanding ourselves, we are better able to understand others. Self-aware leaders have brought significant parts of their unconscious minds into consciousness, so they are less controlled by unconscious bias and filters. Self-aware leaders have developed emotional intelligence and thereby can build the relationships that allow them to lead. Once we can express more self-awareness, we have removed much of our negative self-talk and are more positive. As we express more self-awareness, we have more present-moment awareness and worry less about the future and are less obsessed about events in the past. We are better at listening and engaging fully. One of the benefits of improved self-awareness is a clear mind. With a clear mind, we are better able to focus and be one-pointed and less distracted. A self-aware leader is grounded and unshakable. This ability is measurable using galvanic skin response to stressors and is shown to improve with techniques that improve self-awareness. Studies also show that blood pressure normalizes. Further, if you are aware of your own strengths and weaknesses, you can create a synergistic leadership team. A diverse and complementary group is more likely to solve complex problems. Finally, I have noticed that an entirely new paradigm emerges for those grounded in self-awareness, as they see cooperation as a means to success rather than as competition.
EDUCAUSE Review: How do you develop self-awareness?
Swartz: I have found that self-awareness can be enhanced by focusing on balancing the physical, emotional, and mental dimensions of life. We all know about the importance of proper diet, rest, and exercise. Even focusing on just these areas in the physical dimension will create significant benefits. Further, we can balance the emotional dimension by flowing kindness and sharing an appreciation of others. Even simply giving a smile can uplift everyone. Next, regarding the mental dimension, I have found that positive thinking helps to address negative self-talk. All successful golfers know to stay focused on where they want the ball to go rather than on the hazards; otherwise, their ball will end up in the water or sand-trap almost every time. I have also found that meditation is the ultimate balancing technique that addresses all three of these dimensions, resulting in significant growth in self-awareness. Some of the most successful business and political leaders, entertainers, sports professionals, and inventors have discovered the benefits of meditation: Steve Jobs, Larry Ellison, Al Gore, Candy Crowley, Jerry Brown, Oprah Winfrey, William Ford Jr., Tiger Woods, Gary Player, Jerry Seinfeld, Richard Gere, Thomas Edison, and even Albert Einstein. Additional steps can be taken to consult with expert counselors who can help people see blind spots more clearly. Also, 360 reviews can provide much useful information that may be hidden from view.
EDUCAUSE Review: Do you have advice for how IT leaders can demonstrate the value of information technology to fulfilling the campus mission?
Swartz: Most IT leaders do not document the value of information technology to the college or university. Even after the completion of a transformational project, we often move on to the next project rather than demonstrating the value of the recent initiative. This documentation can take the form of a traditional economic ROI, such as improved efficiency or effectiveness or qualitative improvement to services. It is good to have the process or functional owners give testimony and help to document the benefits. The higher education institution has multiple objectives in the areas of teaching, research, and service, and the benefits of information technology need to be assessed for each of these areas. This can be captured in a periodic annual report or customer forum. The word gets out to others, and it helps to build the foundation for further investment and trust in information technology. It is important that information technology demonstrate its value not just as a reliable utility, but also as a campus organization that can foster strategic improvements to the processes and competitiveness of the institution. One of the challenges is also to be sure to focus on the most important projects, not just the squeaking wheels. A mature portfolio process on the front end—one that filters out poor investments and helps to focus resources on the most critical needs—is essential to success and is more likely to result in initiatives that can demonstrate great value to the institution.
The Leadership Award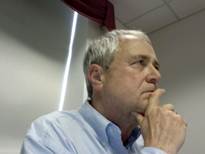 Earving L. Blythe
Retired Vice President for Information Technology and CIO
Virginia Tech
For advancing the interlocking systems of technical, financial, professional, social, and political processes that brought about fundamental and disruptive change
Earving L. Blythe has been one of the foremost leaders in higher education information technology, influencing change and new directions in the application of networking technology in higher education. A unifying theme for Blythe's accomplishments is his leadership across the interlocking systems of technical, financial, professional, social, and political processes that have brought about a fundamental and disruptive change in how we use communications in higher education and beyond. Blythe has played a central role in the proliferation of modern broadband networking by coordinating and educating the stakeholders on his campus, in his profession, in state and local governments, and in industry about the fundamental, qualitative advantages of a new style of networking.
At the same time that Blythe was closely involved in the critical movement toward community-owned, facilities-based networks of regional and national scale, he also made strong contributions through white papers, conferences, and visits to the Hill and the Federal Communications Commission—contributions that had demonstrable impact on national policies and programs such as the FCC's National Broadband Plan, the U.S. Broadband Technology Opportunities Program, and the proper consideration of scope and methods with regard to copyright issues and lawful surveillance on campus networks.
Blythe has repeatedly demonstrated a rare combination of brilliant creativity and pragmatic leadership to drive a long series of groundbreaking initiatives at Virginia Tech: network infrastructure and services; the Faculty Development Initiative Program; the Virginia Education and Research Network (VERnet); the renowned Blacksburg Electronic Village (BEV); NetworkVirginia (NWV); the client-server migration of Virginia Tech's administrative systems to an enterprise-wide, client-server–based resource; System X high-performance computing; eCorridors; VT Technology Services and Operations—and more.
Blythe has served as a mentor and a trusted advisor to many of his colleagues at Virginia Tech. He fully recognizes the need for hands-on experience and mentoring to develop future generations of IT leaders. His passion for the university and its people has generated tremendous enthusiasm, optimism, and trust in the IT organization across Virginia Tech.
Blythe has continually reinvented and transformed the application of information technology in ways that have enhanced teaching and learning, created competitive advantages for research, and facilitated outreach. His track record of achievement and his clear dedication to service at Virginia Tech have supported his continued leadership at the university over many decades, resulting in profound benefits to the university, to the Commonwealth of Virginia, and to our profession.
EDUCAUSE Review: With the rapid change and constant innovations in the higher education IT profession, what do you think is needed for someone to be an effective leader today?
Blythe: Ultimately, an effective IT leader in higher education today must be able to see and evaluate opportunities and then match the right talent with the relevant competencies, to the chosen opportunities.
At the most basic level, three competencies essential to success in the IT profession are the ability to analyze, the ability to be precise in the use of language, and the ability to organize and synthesize. For example, an early lesson in computer languages was that computational machines do exactly what you tell them to do. Most of the worst debacles in computational systems can be traced back to an imprecise—sloppy—use of language. Assuming the presence of those basic competencies, when I am looking for a potential leader in information technology, especially at the senior management level, the first questions I ask are: What have you done? What do you know? Are you hungry to discover and to learn?
But I have also become convinced that to achieve extraordinary things, leaders need three other characteristics, ones that are tough to ascertain: vision, commitment to the ideal of higher education, and courage. For example, driving the early Internet in the form of NSFnet, we had visionaries in our community, people like Kenneth King, Stuart Lynn, Mike Roberts, Stephen Wolff, Glenn Ricart, Doug van Houwelling, and many others who recognized the opportunity and who realized the potentially extraordinary but unquantifiable benefits of the invention and of new concepts developed by university and federally sponsored researchers. These people took great risks to enable the nationwide demonstration of this new mode of communication. They did not do so for fame or fortune; they did this for our community—to enhance research, discovery, and learning.
EDUCAUSE Review: You are known for having reached across systems and networks during your career. How can leaders encourage similar collaboration among IT staff, as well as throughout and across institutions?
Blythe: If there is one constant to the history of man, it is the continuous economization of information: increasing specialization and divisions of labor that have accelerated in our networked, globally connected, 21st-century world. This has brought us changes in how the global community interacts and learns—set in motion by accelerating technological innovations—and will either create great opportunity or result in significant irrelevance for traditional institutions of higher education. So the message I share with my colleagues is that with this constantly increasing specialization, we must collaborate or become irrelevant.
For great examples of leadership, we are graced by extraordinary IT professionals and researchers across the spectrum of higher education. Over my career I have realized that there is probably no emerging technology, process, concept, or opportunity that isn't being examined and tested somewhere in our community. More important, when that occasional great idea—that potentially disruptive technology—shows promise, there will always be a few early movers in our community who are willing to collaborate and to coalesce around large-scale proof-of-concept initiatives and, if warranted, aggressive exploitation of that breakthrough. The Internet as we know it today, large-scale and highly parallel high-performance computing, and the open-source movement have benefited from, and may even owe their existence to, this characteristic of our community.
It is especially humbling to have known and worked with accomplished leaders in information technology, at Virginia Tech and across the United States. To a very real extent, everything that my colleagues and I have accomplished at Virginia Tech over the last thirty-five years has been built on collaborations leveraging the great ideas and accomplishments of these IT leaders.
EDUCAUSE Review: As you move into retirement and look back on your career, do you have advice for your colleagues who continue to face the challenges of the higher education IT profession?
Blythe: Certainly, the lessons from the darkest days of my life—following the mass murders at Virginia Tech on April 16, 2007—are the starkest. The first was that a significant disconnect exists between IT practitioners and public safety principals at the campus and local community levels. I will say more about the implications and obligations related to safety and security in a future article in EDUCAUSE Review.
We are all part of the education community, supporting the highest of all human endeavors: learning and teaching. I am convinced that information technology is the DNA of the global education fabric and that leading-edge competencies in information technology for those involved in higher education are critical and strategic to its future.
But we are also privileged to work and lead in a national university community with broad, shared values and with traditions of inclusiveness and fairness and justice. This is who we serve, and this is what makes our jobs as IT professionals so special.
© 2013 Melissa Woo, David G. Swartz, Earving L. Blythe, and EDUCAUSE. EDUCAUSE Review, vol. 48, no. 1 (January/February 2013).