Key Takeaways
Like many universities, the University of Texas of the Permian Basin faced bandwidth and network demands to support an increasing number of mobile gadgets and devices, particularly on its residential network.
Overworked staff, budgetary restrictions, student dissatisfaction, and scalability informed the decision to outsource the campus ResNet, which yielded distinct advantages that included technological expertise, 24 × 7 support, and cost savings.
Selecting the right vendor allowed the university to dramatically expand services, focus on mission-critical goals, improve student satisfaction, and ensure a strategic plan for future growth.
A gadget blizzard has descended on U.S. higher education campuses. On move-in day every fall, technology-savvy college students lug not just their luggage but also an enormous variety of equipment, gadgets, and devices — desktop computers, laptops, televisions, DVD players, PC tablets, smartphones, gaming consoles, printers, cameras, and more — into their residence halls. And every year, IT departments scramble to keep up with unprecedented growth in bandwidth and connectivity demands.
The numbers below provide some insights into higher education's rapidly evolving technology landscape:
Students consume 3.3 times more bandwidth than typical Wi-Fi users1
75% of campus bandwidth is taken up by gaming, social networking, media, file sharing, and web browsing2
Video accounts for 70–80% of all bandwidth traffic on campus3
84% of students download movies and/or music4
97% of students who own a smartphone take and send photographs5
88% of students bring a laptop to school6
Three in five students would not go to a college that doesn't have free Wi-Fi7
Not surprisingly, student expectations continue to rise as they embrace new technologies that enhance their educational experiences and quality of life. For several years, the information resources division of the University of Texas of the Permian Basin (UTPB) relied on internal staff and resources to meet students' residential networking needs. No matter how long and hard we worked, though, we still felt like we were scrambling to catch up. Facing an unprecedented acceleration in the demand for bandwidth and mobility, we began to fundamentally rethink the way we handled ResNet management. We needed a solution that would scale to meet the growing needs of our student population while ensuring long-term budget stability. Ultimately, we underwent a paradigm shift in our approach to residential networking. This article describes UTPB's ResNet challenges, the solutions we developed, and the subsequent impact on our campus ResNet and student residents.
UTPB's ResNet Challenges
UTPB's student residential buildings — 23 permanent buildings and 40 manufactured homes — are spread out across campus like an apartment complex rather than in high-rise residence halls (see Figure 1).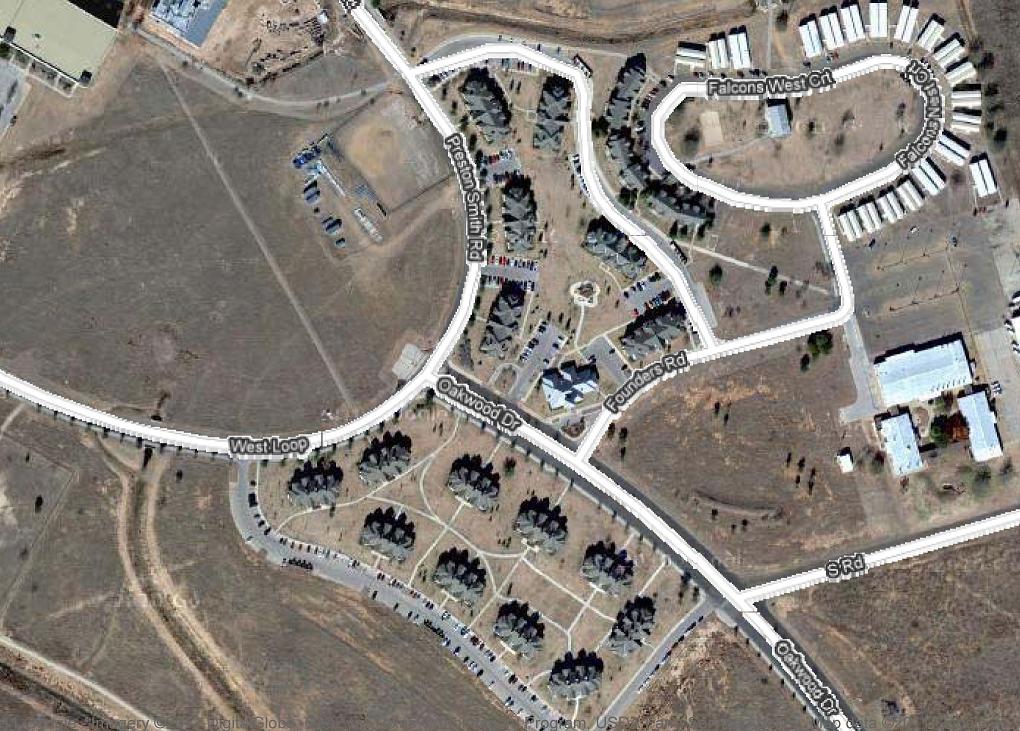 Figure 1. Aerial View of UTPB Student Residential Buildings
For many years, the information resources division handled all of our students' networking needs. We divided the work among eight staffers and received supplemental support from part-time student workers. Despite our best efforts, however, the complaint calls intensified. On any given day, we were visiting various residential buildings and helping students connect new devices and fix slow or interrupted network connections. Still, we often returned to the office at the end of each day to a backlog of cases and phone messages. We soon realized that our in-house efforts were, at best, band-aid solutions. A student ResNet survey we conducted in 2009 gave us a clear indication that we needed to find a more permanent solution that would solve our ResNet challenges across the board. More than half (56 percent) of the 91 respondents were not satisfied with the wired connection (Figure 2), and more still (64 percent) were unhappy with the wireless connection (Figure 3). Two-thirds (76 percent) indicated that wireless access was "very important" in selecting a residence (Figure 4).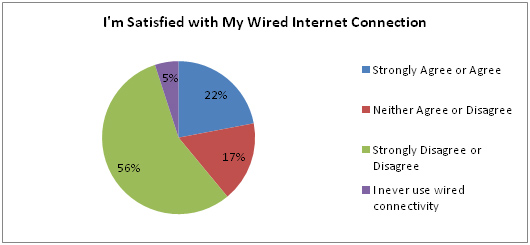 Figure 2. Student Satisfaction with Wired Connection (n = 91)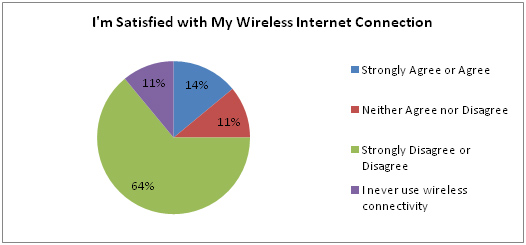 Figure 3. Student Satisfaction with Wireless Connection (n = 91)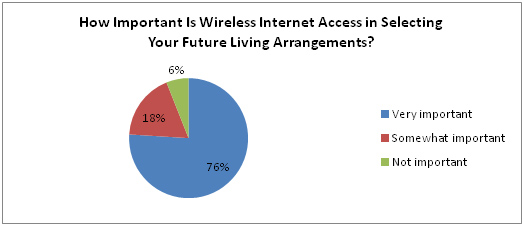 Figure 4. Importance of Wireless in Selecting Residence (n = 91)
Compounding our ResNet challenges were staffing and budget constraints. We simply did not have enough staffers and hours in a day to effectively manage the entire ResNet and assume the role of "cybercop" to ensure students' compliance to the Digital Millennium Copyright Act (DMCA). We were also cognizant that while a better ResNet solution was imperative, it was equally important that the solution be cost-effective and affordable without requiring a large outlay of capital.
In-House or Outsource?
Thus began our search for the best ResNet solution for UTPB's student residents. First, we considered the pros and cons of expanding our resources in-house versus outsourcing to a proven ResNet provider. We quickly realized that the outsourcing model offered a number of advantages that we could not replicate with in-house resources, including:
Technological expertise
Dedicated ResNet team and 24 × 7 support
Cost savings
Once we recognized the benefits of outsourcing the ResNet, we issued an RFP and received three responses. We carefully reviewed and compared each provider's offerings against our requirements (as shown in Table 1) and ultimately made the decision to award UTPB's ResNet contract to Austin-based Apogee. Apogee had demonstrated successful ResNet deployments at many universities across the nation and, most importantly, could provide the strategic vision to meet our needs well into the future because their solution incorporated a built-in plan for continued growth. Table 1 compares the features we wanted from our potential ResNet partners.
Table 1. Vendor Features Comparison Chart
| | | | |
| --- | --- | --- | --- |
| Desired Features | Vendor A | Vendor B | Apogee |
| Basic wired and wireless Internet service | X | X | X |
| Premium service for additional connection speed |   |   | X |
| Online sign up, upgrades, and renewals | X |   | X |
| 24 × 7 toll-free call center technical support < | X | X | X |
| Move-in and summer support | X |   | X |
| Full wireless coverage |   |   | X |
| Fully authenticated, seamless network |   |   | X |
| Monitoring and preventative maintenance | X |   | X |
| Escalation process and remedial maintenance |   |   | X |
Finally, our calculations on the cost savings derived from ResNet outsourcing convinced us unequivocally that managed service was the right fit for our campus. By partnering with Apogee to manage, expand, and support the residential network instead of attempting to provide the same services in-house, UTPB expects to save approximately $800,000 over the next five years. We're also able to provide our students with comprehensive 24 × 7 network support, guarantee bandwidth growth as our needs expand, ensure regular technology refreshes, and avoid the costs of ongoing equipment maintenance, repair, and replacement.
UTPB's New ResNet
Within a span of two months, Apogee met UTPB's requirements to utilize our existing fiber and copper network infrastructure to expand, upgrade, and deploy the new ResNet. Apogee also assumed the up-front investment for new construction linking wired connections to wireless access points created from a new wireless network design. The Apogee team knew how to effectively set up wireless access points, even with the challenge of UTPB's sprawling apartment community–type layout. They then conducted extensive testing at various locations on-site, measured and adjusted for signal strengths, and ensured that we achieved ubiquitous and effective wireless coverage. Figure 5 shows the new Apogee-designed ResNet architecture.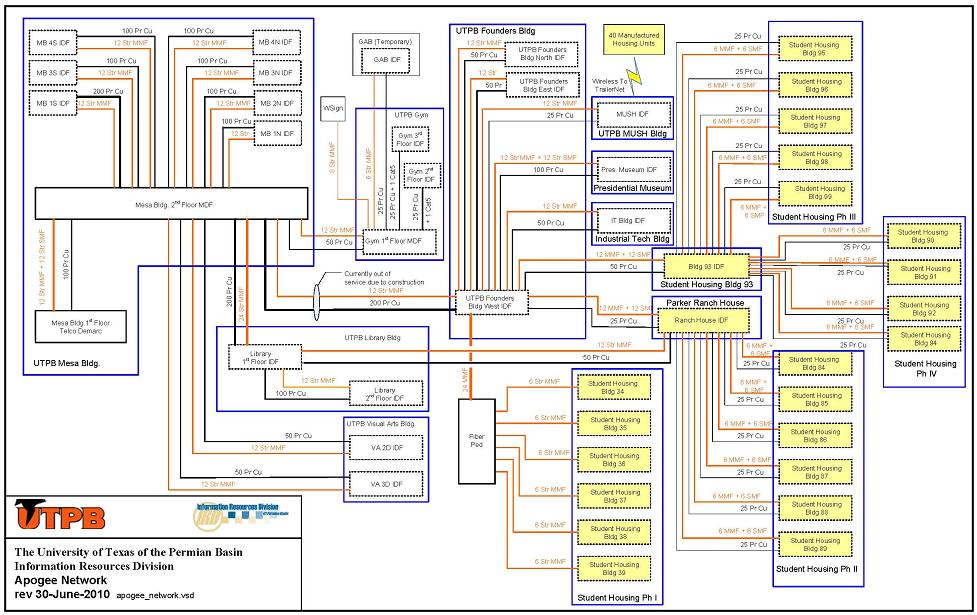 Figure 5. UTPB's New ResNet Architecture, June 2010
In the fall of 2010, 550 students moved into our on-campus housing and became the first batch of student residents to benefit from UTPB's new suite of comprehensive ResNet services:
Tiered (wired) Internet service ranging from 3.5 Mbps to 8 Mbps, including a no-cost option
Ubiquitous Wi-Fi connectivity in student rooms and common areas
Upgraded service for faster connection speed available for an additional fee
A convenient online account management system to sign up for, upgrade, and renew services
Move-in and summer support
24 × 7 toll-free network support from Apogee's student support center, as well as a part-time boots-on-the-ground network coordinator
How We Benefitted
Outsourcing our student ResNet was a turning point for our IT team. The unhappy phone calls virtually disappeared overnight. Our team went from frequent troubleshooting visits to investing our time in the more strategic goals of the university, like upgrading academic buildings with the latest wired and wireless infrastructure. Replacing the constant vigilance and frequent memos reminding students to adhere to the DMCA, Apogee introduced and adapted one of their best practices — a management methodology comprised of educating, warning, and finally suspending individual Internet service — to ensure that our students know and obey the law.
Beyond the benefit to our department, the transition to managed ResNet service seems to have significantly affected our student residents' perceptions of the ResNet. A preliminary student poll shows marked improvement, with 80 percent indicating overall satisfaction (see Figure 6). We will soon conduct a comprehensive survey and expect favorable student responses.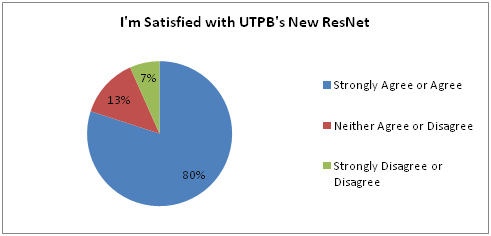 Figure 6. Student Satisfaction with Apogee ResNet (n = 15)
By rethinking our approach to managing the student ResNet, UTPB was able to dramatically expand services, focus on other mission-critical goals, and ensure a strategic plan for future growth — all at a significant cost savings to the university. For us, the choice was clear. Partnering with Apogee for managed ResNet service has been a successful approach for IT, UTPB, and our student residents.
Endnotes