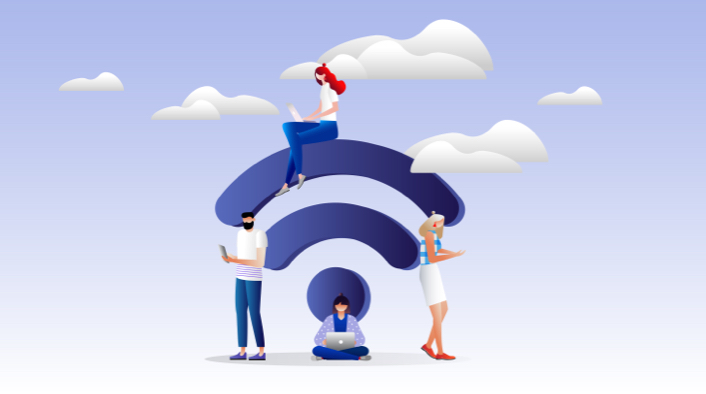 Institutions have made strides over the past few months in adapting to the sudden pivot and extraordinary challenges of continuing to fulfill their mission during the global COVID-19 pandemic. Information technology and technology support have become critical ingredients that have enabled institutions to adapt, with IT leaders reporting increases in their operational and strategic influence at their institutions since the beginning of the pandemic.1 And there are early signs that this increasing influence may be paying dividends for institutions already, particularly in the areas of enhanced online course and service delivery and improved online learning experiences for students.2
Even with these promising trends, it is evident that there are areas where institutions could do more to effectively adapt to the new realities of higher education. One such area—students' remote access to reliable devices and internet connectivity—has garnered national attention and catalyzed discussion and action among higher education leaders on how students can continue to be well served by their institutions when many of them are still struggling to get online. And some student populations in particular (e.g., low-income students, students living in rural areas) may lack critical technology and financial resources and face insurmountable barriers to device access and internet connectivity while away from campus, potentially leading some among these student populations to make difficult enrollment decisions.3
In a recent EDUCAUSE QuickPoll survey on institutions' preparations for the fall term, the vast majority of respondents indicated that their institution had focused their fall term planning on needs like improving the use of instructional tools (83 percent of respondents) and improving online class design and online teaching (75 percent of respondents). Far fewer respondents indicated that their institution had focused on needs like adding hotspots or otherwise enhancing wireless internet access (38 percent of respondents). Respondent comments in the survey further illustrated this critical need:
"Our students are not equipped with technology or internet to successfully complete an online course in many cases, unless computer stations are available at the college or elsewhere."
"Our students do not have technology or internet at home."4
EDUCAUSE and CSU Partnership
In an effort to elevate the importance surrounding student access and connectivity, and to better understand the current realities of student access and connectivity and identify ways in which institutions can better support their students, EDUCAUSE and California State University have partnered on a joint research project focused on access and connectivity for the 2020–2021 academic year. (Though this project will provide a deeper exploration into the opportunities and challenges within the CSU specifically, opportunities for participation in this project are open to all institutions and are intended to provide a view of these issues across the larger higher education landscape.)
Like many higher education institutions this year, the CSU was faced with challenges in the spring 2020 semester. The institution needed to adapt rapidly to unanticipated remote learning needs in response to the COVID-19 crisis. Immediate responses across CSU's twenty-three universities included loaning computing devices and hotspots to students, providing Wi-Fi connectivity in parking lots, and exploring customized solutions like virtualized labs for remote research and experiential learning.
According to an internal survey distributed to CSU's twenty-three campus CIOs, by the start of the 2020 fall semester, CSU campuses had distributed more than 21,000 computing devices (including tablets and Chromebooks) and around 10,000 mobile Wi-Fi hotspots to their students. To date, CSU campuses have spent more than $18 million on equipment for students in response to the coronavirus pandemic, in addition to distributing around $4 million of existing equipment.
As a next step in these efforts, CSU has collaborated with EDUCAUSE on developing a set of survey questions intended to gather student input on their current status with device access and internet connectivity and to better understand the experiences and additional needs of students who are continuing to struggle with reliable access and/or connectivity. These survey questions will be distributed to a sample of students across a diverse set of CSU's campuses and will be followed by more in-depth qualitative student interviews over the 2021 spring term.
Results from this survey and qualitative research will be shared with the larger EDUCAUSE and higher education communities in the spring of 2021, with the hope of contributing not only to CSU's understanding of their students' experiences and needs, but also to a wider dialogue about how leaders across the higher education landscape can better meet the emerging access and connectivity needs of their students.
Notes
---
Mark McCormack is Senior Director of Analytics and Research at EDUCAUSE.
Kate Miffitt is Director for Innovation at California State University.