Higher education, a sector that leads in so many areas, still has much progress to make in leading the way for diversity, equity, and inclusion (DEI).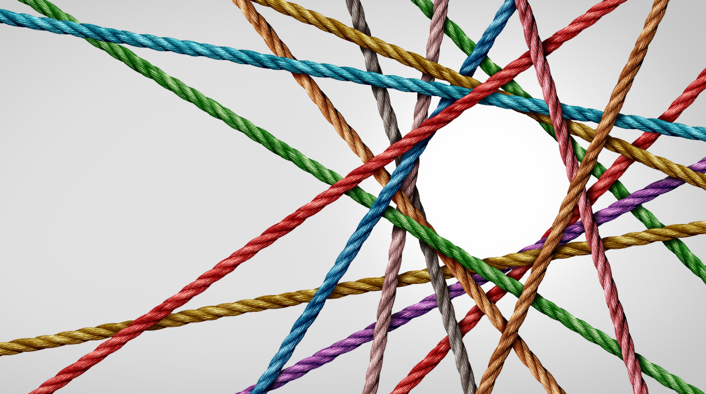 Aspirations for social equity and transformation of students' lives have been the heart and soul of higher education from its inception. From the children of farmers and laborers seeking social mobility in the 19th century to the rise of higher education participation rates in the last century, a college education simply opens doors. In the United States, the Morrill Act at the end of the 19th century launched the creation of dozens of land-grant universities, further expanding access and opportunity. And changes in higher education over the 20th century and into the 21st century—such as the rise of the community college—have continued to create even more hope and opportunity.
At the same time, despite idealistic aspirations and concrete progress, inequities in higher education persist. Indeed, higher education, a sector that leads in so many areas, still has much progress to make in leading the way for diversity, equity, and inclusion (DEI).
The Work Before Us
Until we reach a point at which those who lead and staff our colleges and universities more closely mirror those we serve, we have real work to do, and it begins with taking a look in that mirror and cultivating organizations that are quipped to serve all students, now and in the future.
Diverse representation is lacking in president/chancellor positions. According to the latest American Council on Education (ACE) study of college presidents, the typical president "continues to be a white male in his early 60s." Although the percentage of presidencies held by women (30%) in 2016 was up four percentage points from 2011, at this rate, women will continue to hold fewer than half of presidencies for the next several decades. Presidents of color increased at the same slow rate, holding only 17% of presidencies in 2016. Meanwhile, only 5% of presidents are women of color.1
Diverse representation is lacking in campus chief information officer positions. Like presidents, the higher education IT workforce is predominantly white (83%), a full 13 percentage points higher than the civilian IT labor force. And when it comes to the top job in higher education IT, according to the 2019 EDUCAUSE IT Workforce Study, the percentage of female CIOs has actually declined, from 27% in 2016 to 23% in 2018.2 Hopes that a strong pipeline of women in the IT profession would change this trend crumbled when a 2016 study by Girls Who Code and Accenture projected that without action, the number of women in the computing workforce will decline from 24% to 22% by 2025.3 EDUCAUSE research does show increasing numbers of women at the manager and staff levels, but others have pointed out that pipeline hopes may be pipe dreams.4 Individuals from underrepresented groups who make their way into the pipeline often end up being relegated to lower levels of pay and more operational positions, what the National Center for Women & Information Technology (NCWIT) has called "sub-field" segregation.
Inequities create barriers for institutional staff and leaders. We might think the ultimate goal is simply to see more diverse representation in certain jobs, but the reality is that the experiences of people in those jobs continue to be different for some, including men and women of color. In the broader technology field, a study by the Kapor Center for Social Impact on why people leave the tech field found that "unfair treatment" is "the single largest driver of turnover."5 In particular, the study finds that men of color are more likely than white and Asian men to leave due to unfairness and are twice as likely as white or Asian men and women to have experienced stereotyping, while women of color are passed over for promotion more than any other group.
Even after women and people of color successfully ascend to higher positions of leadership, they continue to experience barriers and hardships as they navigate social and cultural leadership biases. In a 2018 brief, ACE explored the experiences of four women of color in college presidencies.6 These presidents describe occasions when their fitness for leadership was questioned on the basis of their race and/or gender, highlighting the persistent struggle against cultural perceptions of "what a leader is supposed to look like."
Solutions
Ultimately, the cornerstone of efforts to raise awareness, increase diversity, and advance equity is to engender a prevailing sense of inclusivity across our organizations at the highest levels and the furthest corners of our institutions. With this in mind, ACE's "Moving the Needle" initiative and EDUCAUSE's "CIO Commitment Statement" both focus on broad buy-in and personal awareness to make a lasting cultural difference.
Actions to Take:
Sign ACE's Moving the Needle Pledge, and then follow your pledge with these additional actions:
Sign EDUCAUSE's CIO's Commitment on Diversity, Equity, and Inclusion, and then follow up with these additional actions:
Collaboration between IT and Institutional Leaders
In higher education we regularly acknowledge that we can accomplish more together than we ever can on our own. DEI efforts will be most effective when they are institution-wide. "Pockets of excellence" are surely excellent for those in the pockets but perhaps not for others. We believe that real and lasting change happens when presidents and chancellors work closely with CIOs, provosts, and other C-suite leaders—and when this work is guided by a chief diversity officer who can see above, below, and around campus territories and divisions.
For Further Reading
Notes
---
Ted Mitchell is President of the American Council on Education (ACE).
John O'Brien is President and CEO of EDUCAUSE.